Coda Associates Consulting Mission
Coda Associates aim to provide professional and modern solutions that meet the needs of our clients in the Pet Care Industry.
About us
Coda Associates Pet Resort Consultants are a team of business analysts who can draw on over 70 years of hands on experience in the Pet Care industry. We also have over 37 years of knowledge dealing with technology to help make your day to day running of your business less stressful, more productive and more profitable.
Our team at Coda Associates together hold a wealth of knowledge to help you bring your resort/ kennels in to the 21st century with new ideas, new techniques and a drive to succeed.
Staff Bio's
Blake De Bruin (Director- PTP, SPR)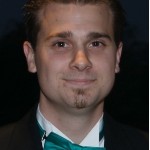 Blake has over 6 years direct experience with in the pet care industry but a life time growing up within it. As a Director of one of his parents Pet Resort in Queensland Blake has brought the 20th century to their facilities. Growing the business with technology and streamlining policies and procedures to make their resorts function more efficiently and more cost effective in terms of its day to day running.
As the chief designer of the software Pet Tech Pro, Blake's knowledge about the industry and its functions is part of what has made this software so successful. He has also stood as vice president of the QLD Pet Boarding Association. With qualifications in frontline management, supervisor training identify and respond to animal behaviour and business Blake's skills are well equipped in helping you grow your business.
Blake has always been a believer in offering only the best when it comes to pet care. His view is to see all kennels and pet resort's being able to work together and offer real 5 star service to the pets and clients who use our facilities. Blake has always been willing to help and give advice to see kennels and resorts grow.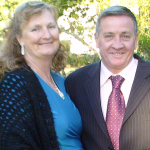 Karen De Bruin alongside her husband Garth have started and built two High quality pet resorts in Queensland and with a combined knowledge of over 60 years in the pet care industry and have much to offer kennels starting out or thinking of rebuilding to meet the needs of their clients.
Karen and Garth are both founding member of the QLD boarding association and Karen stood as the boarding director for the PIA for 3 years, with in this time wrote the new accreditation of boarding for the pet industry association which is followed today.
Throughout the years Karen has helped many boarding facility's start up and grow. She and her husband have always been willing to help other kennels and to promote quality in the boarding industry.
Michael Benstead (Director- Tecnet Solutions and Ascent Hosting)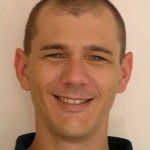 Michael has over 10 years direct experience within the I.T. industry. As a Small Business owner himself, he understands and appreciates the challenges facing business operators, the constant demands on their time, and the importance of focussing on the core reasons for operating their business.
Brad Rosser (Programmer)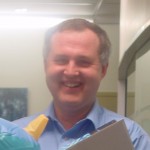 Brad  has 27yrs in IT, systems programming, kernel development, system utilities, applications, databases. Plus lots of Unix (Linux/Solaris) system administration. Holds Bachelors, Honours & Master degrees in Computer Science. Plus a post-graduate diploma in Technical Management.
Services to consultancy clients
Change and Technology Management
We use our expertise in management and technology to make changes within your organisation to get it to where it needs to be. Whether it is getting your business on line or maybe you are still using cards and need help becoming computerised we can help.
With our team of web designers and IT experts we can make this as stress free as it can be. Pet Tech Pro software see how it could work for you, making the daily running of your office quick, tidy and professional.
Risk management
We help advice you on how to assist in developing a risk management strategy and plan for the future. Review over you old risk management plan. We even will help guide and advise on business strategies to expand your business
Business Plans
We will help to create a business plan and aim for the future to grow your business and mould it around being more financially secure, more professionally run and efficient all round.
Business Sales Strategies
We will evaluate you and your staff's sales process, formulating an effective strategy and plan for your sales procedures. This will include areas such as phone scripts, what and what not to say in situations with customers and other procedures to ensure a sale.
Business Expense Reduction
We can help you look at ways to reduce expense in your business, whether it be in advertising, eliminating staff time where it is not needed, introducing new procedures and policies, energy saving techniques and resource reduction.
Business Stock Control
We can help you to reduce the amount of stock that goes missing or is never accounted for. We will help you set up a sufficient stock take program that will manage what is received and what is removed from your stock.
Business Mentoring
We will be here to listen and give advice from an unbiased perspective where needed.
Business Restructuring
We will endeavour to help you produce the best and most efficient results possible taking into account the resources in which you have available. The resources can range from finances to personnel and with our help the productivity of your business can be improved.
Business Management Coaching
We can help with coaching your staff to ensure their success and improve their skills, which will help to promote them into a more senior role. Allowing us to help you push them to their maximum capabilities
Business Customer Service Standards
We will help you and your staff become more approachable and have a better rapport with customers, in person and over the phone. Outlining different ways in which to speak to your customers, adding significance and value to all dealings with customers.
Setting standards and goals
Do you ever get a mind block and don't know where to start when looking to the future. Let us help you set you goals to work towards making your resort stand out, or you may just need to know what the industry standards are and what the best way to meet them are.
Pet Resort ideas & enhancements
Want to make you place stand out? Talk to us and get what's hot in the industry. We can help you with ideas and contacts in the industry to get your place on its way to the top.
Client relationship management
Do you and your staff need help in understanding your client's needs? Let us help by making what clients want clear so you spend your money in the right place. We have experience in dealing in the pet industry and know what the trends are and what clients want for their dollar. We can give advice on what can be done to make clients buy more (and more frequently) from the organisation.
Advertising advice
Sick of being hounded by advertising companies trying to sell you what they feel is the best place to advertise your business. Well it s simple let us help you know and understand how to research yourself and find what really is the best place in the industry to advertise you resort.
Our Rates (inc GST)

Off site (from) – $135p/h
On site (from) – $160p/h
(For all on site work flights, accommodation, travel, parking and other expenses are to be paid by the client.)