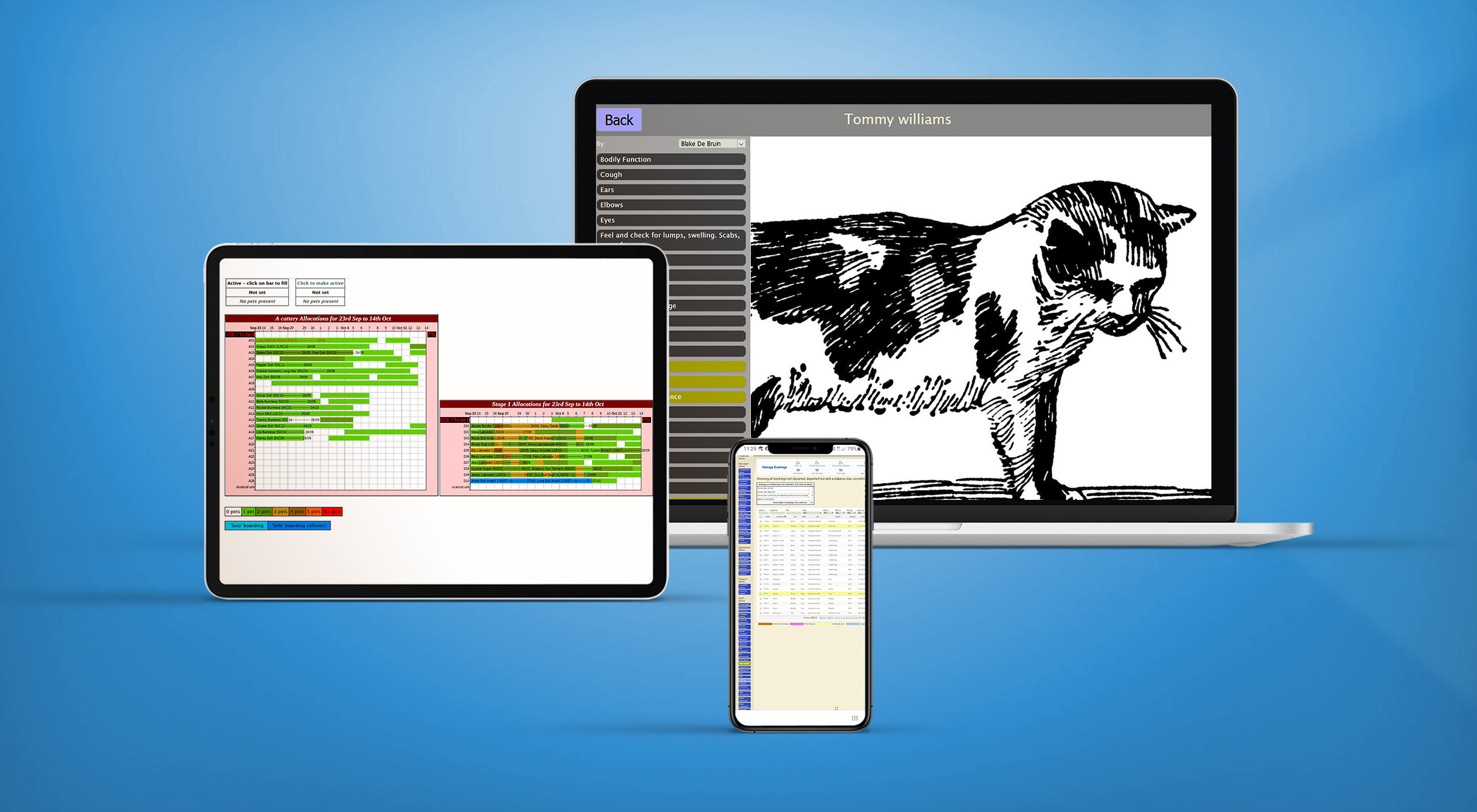 Introducing Pet Tech Pro, Australias first online developed, easy to use web-based customer, bookings and pet management software, for boarding kennels, Pet Resorts, Cattery, Day Care, shelters and Grooming for the pet care industry.
Have our dedicated team of professionals help you take the stress away from your computing problems and get you back to operating your pet care business.
Designed by Coda Associates in conjunction with one of Australia's leading boarding kennel operators, Pet Tech Pro offers your pet care business a complete suite of online tools for customer, pet and bookings management, as well as administration, reporting, customer relationship management, and much more.
Client management: keep records of all clients along with Staff notes and history. Pet Tech Pro will manage bookings past, current and future in a easy to use interface.-         
Pet Management: Pet Tech Pros easy to use pages displays allow you to easily see and access pet information for clients. the Pets pages allow for vaccination records, pet attributes and notes that flow through out then system where you need to see this info the most.
Booking Management: easy booking process with clear orders and invoices, add bookings, shop items, transport and much more.
Online payments: allow clients to manage orders and payment them self via Pet Tech Pro Portal fully integrated with Braintree / Pay Pal.
Housing Management: with Pet Tech Pro you have multiple ways to manage and house pets along with seeing 2D facility's diagrams for simple reference. Drag and drop features for easy moving of pets around facilities.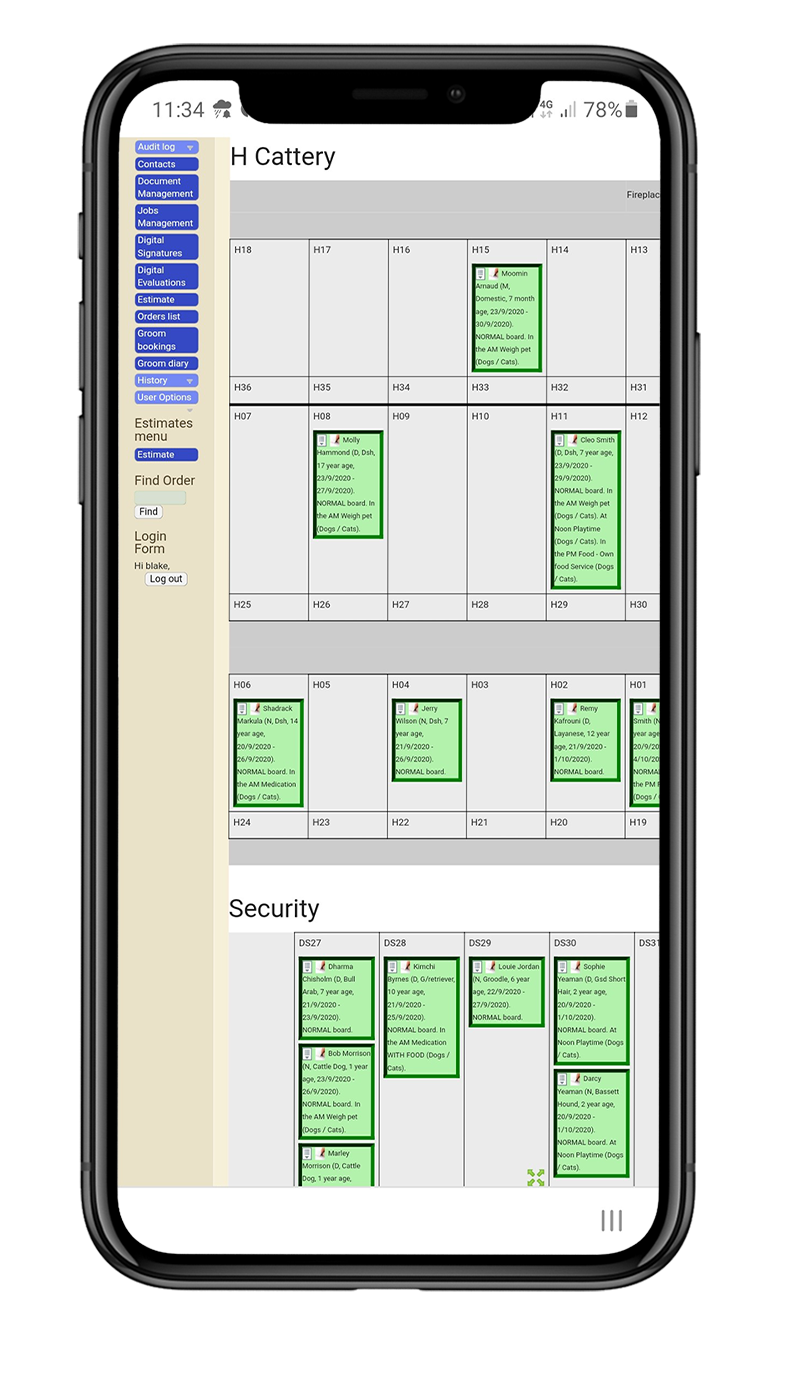 Pet health monitoring: Pet Tech Pro state of the art Pet Evaluations lets you keep a detailed eye on your guests buy monitoring based on your own schedules each pets health clearly along with notes and pictures all timed stamped by the person entering the info. With smart alerts have the system notify you if pets are losing weight.
Transport Management: intelligent van runs allow for as many vans are you like. Arrange runs and orders with easy drag and drop. Built in for drivers on the run is easy management via tablet and driver tracking.
Digital agreements and documents: Pet Tech Pro has your back. Allows for use of digital agreements and documents. Always stored against the client and booking for ever so you know you always have the info at your fingertips when you need it.
SMS integration: Powered by ClickSend or ClickAtell you can communicate via SMS directly from your system. Send reminders and other notifications easily. SMS charges will apply.
Pet Tech Pro works on any device that can access the internet and has a browser.
EASY CLIENT SELF SERVE VIA PORTAL
With Pet Tech Pros customer portal allow your clients to make bookings, manage bookings, manage client, and pet details, add vaccinations, access Pet Space and so much more. Further, Pet Tech Pro portal is integrated with Braintree / PayPal allowing your clients to pay off and manager there accounts without the need to contacting your team.
All this without the need of contacting your office via phone and taking staff away from what they do best. call us to discuss Pet Tech Pro Portal and how it will work for you to save you time and money.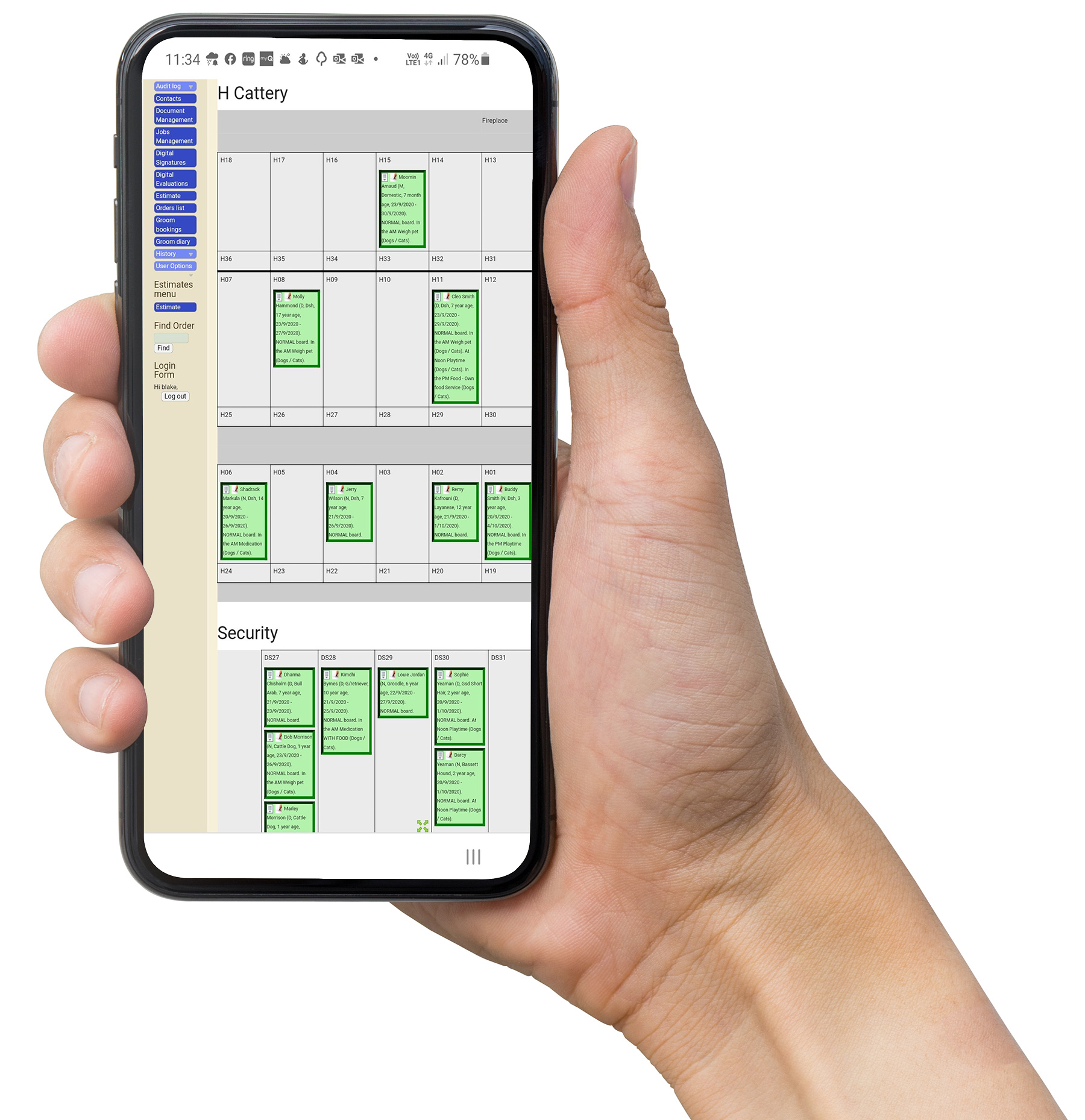 SECURE HOSTED SOLUTION
As a secure hosted solution accessed over the Internet rather than software stored on a PC at your premises, Pet Tech Pro takes the hassle out of running your pet care operations and delivers clear advantages over the old model of software ownership 
REDUCED FINANCIAL INVESTMENT
No need to purchase new hardware, expensive software licenses and upgrades, or professional IT services – you pay just one affordable and predictable ongoing monthly fee.
PEACE OF MIND
All systems management, security and backup are managed for you, meaning your business system is always available and operating at peak performance 24/7.
NO NEED TO PAY EXPENSIVE IT PROVIDERS
to maintain and support your in-house software, hardware, network and backup systems, it's all managed for you by trained experts 24/7
IMPROVED SECURITY
No threats to your business systems as a result of virus', SPAM, network intruders, theft, fire and other vulnerabilities that threaten on-site systems.
YOUR DATA IS ALWAYS SECURE AND SAFE
hosted and managed in a premium data centre with multiple levels of backup and redundancy, premium bandwidth providers and on a world-class hosting network.
DATA CONVERSION
Talk to one of our friendly staff about data conversions of existing software over to Pet Tech Pro. we have extensive experience in this field, even if your old software provide is no longer supporting your current program.
All you need is an Internet connection and your business operations data is at your fingertips.
Start your 30 Day Free Demo of Pet Tech Pro Today!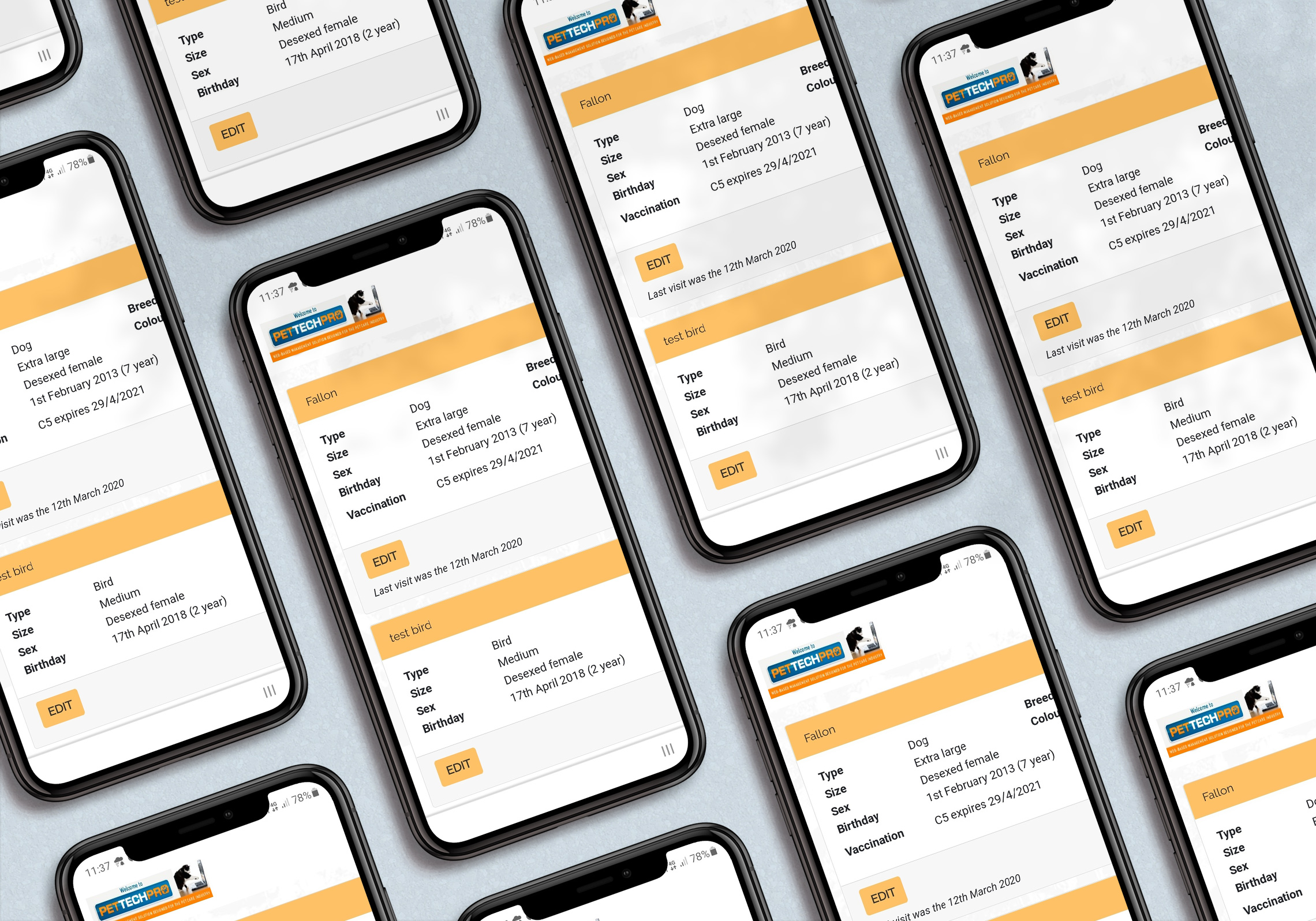 WHAT OUR CLIENTS SAY
"I have only been using the Pet Tech Pro system for about a month now but have found it to be very helpful. It has been an easy system to learn and understand. Information on both clients and their pets is easily accessible when needed. The graphs and statistics that relate to housing and the amount of pets that are booked in allow Samford Pet Resort to function smoothly."
Rachel Stuart (Reception) Samford Pet Resort