My Pet Space – Online Pet Reports
Have you ever needed a cost effective way to keep your customers updated on how their pet is doing while they are away on holidays? My Pet Space is the answer.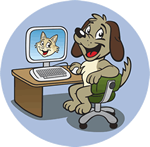 My Pet Space enables your clients to simply log in to the Internet, whenever and from wherever they are in the world, to access their regularly updated pet report via a web page that you provide them with exclusive access to.
The web page provides an easy to read report and photo of their pet that can be updated as often as requested or agreed with the customer. This is a great feature to be able to offer your clients to allow them to see how their pet is going when they are away and is great for the kids to see the pet's photo.
My Pet Space is another easy way we help you add value to your pet care services and enhance customer satisfaction.
The cost of this service can be set by you and can be provided at whatever regular intervals your customer wants – daily, bi-weekly, weekly and so on.
Once set up for your business, Pet Space is very easy to administer and pet reports are simple to create and update. The information in the report – how the pet is going, eating, playing, happy and so on – is updated by completing a simple online form. Your staff takes a photo of the pet to accompany the report which is then uploaded to complete the pet's update.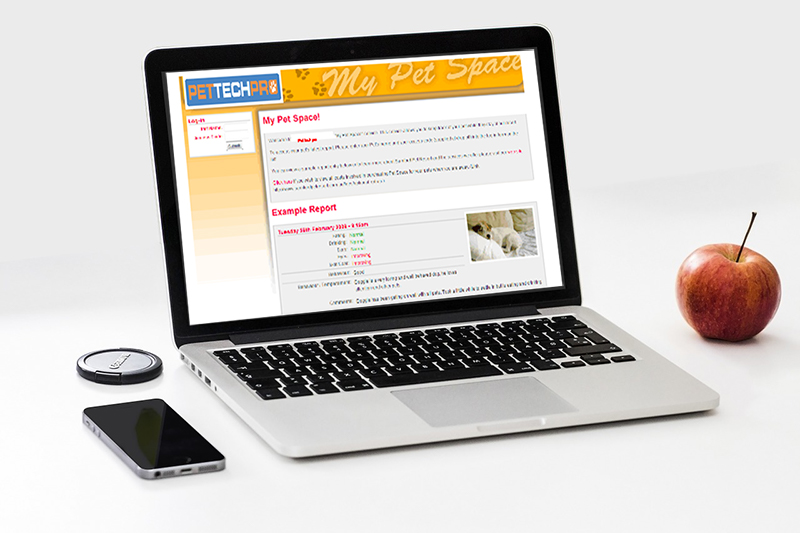 As with all our products, Pet Space is simple to use. If you can use the Internet or email, you can use My Pet Space.
My Pet Space offers significant advantages over other pet report services. Web cams for example have the disadvantage of delivering images to the customer that may not represent a true picture of how the pet is actually going – for example when it is sleeping or whimpering.
With My Pet Space you get to select the images you wish the client to see and so provide an accurate snapshot of the pet's true well-being, such as during a happy environment like playtime.
My Pet Space is also a great way to save your staff's time in answering calls from clients who are checking on their pets. Easy for your customers, easy for your business.
All you need to get started is a low-cost monthly subscription to My Pet Space, a digital camera and easy to use software to correctly size the photos and re-size. Our setup service helps guide you with all this.
My Pet Space is an add on module to either your existing web site, or your full Pet Tech Pro site.
For all costs see the pricing link at top of the page or for more info about My Pet Space contact us via our sales and inquiries page.
All you need is an Internet connection and your business operations data is at your fingertips.
Start your 30 Day Free Demo of Pet Tech Pro Today!