Coda Associates can assist you develop or redevelop your web site presence and its features, from forums, e-commerce, company blogs, online training, custom business systems, online records management, to web hosting and email services.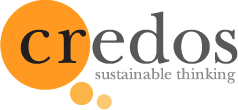 We partner with Credos Associates on behalf of our clients to co-create professional, clean and stylish web site designs that engage target audiences and deliver a high grade user experience.
We have significant experience working with the Pet Care industry so we understand the nature of your business and its unique requirements, whether you require:
web site design, website redesigns and extensions
custom online business systems and e-commerce sites
internet video and audio streaming
forums, email newsletters and online marketing tools, company blogs, RSS, Web 2.0 implementation
premium web site hosting services through our hosting partner Ascent Hosting (http://ascenthosting.com)
Strategic consultancy service
Developing communication strategy
Distilling objectives, vision & values
Auditing existing comm channels
Researching stakeholder needs
Planning campaigns & projects
Design & communication
Designing and writing stakeholder communications
Producing websites, intranets, newsletters, presentations, social media campaigns, videos and more
Branding communication projects
Training & sharing knowledge
Sustainability & CSR reports
Researching & writing report content following GRI/industry standards
Identifying tools & processes for measuring performance data
Designing & producing online and printed reports
Promoting reports to stakeholders
 Who are Credos Associates? We are experienced communication consultants with a track record in CSR reporting, project and programme management, interactive media design, website production and visual communication. Based in Brisbane, we work for clients throughout Australia and worldwide. See our credentials for more info.